Become a part of the Wigen Team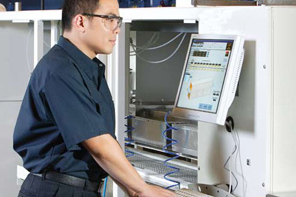 At Wigen our mission is to strive to attract and develop talented and committed people by creating a workplace where everyone contributes to our success. Wigen Water Technologies has been designing innovative water process equipment since 1965. We embrace change and advance the state-of-the-art by constantly asking: "Can we do it better?" We are interested in highly motivated and customer-oriented people, who also have a desire to develop industry-leading solutions for our customer's process-critical applications.
As a leading employer in the industry we offer:
An exceptional compensation package
A fun, team-oriented environment
Positive work-life balance
Benefits Package
Wigen provides office employees a comprehensive benefits package including health, dental, short term disability insurance, basic and supplemental life insurance, 401k, paid time off benefits, holidays, casual dress and other benefits. Wigen is an Equal Opportunity Employer.
Interested in joining our team? Please tell us about yourself.
(PLEASE NOTE THAT ALL SUBMISSIONS SHALL BE HELD IN STRICT CONFIDENCE)
*Denotes Required fields